Research
Heritage and War: Ethical Issues – a new collection of essays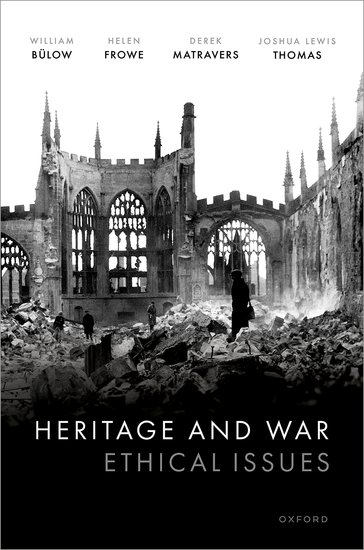 The Stockholm Centre is part of an ongoing collaborative project on the protection of cultural heritage in war, led by Professor Derek Matravers of the Open University and Professor Helen Frowe.
Findings of the project are published, among other places, in Heritage and War: Ethical Issues (Oxford, Oxford University Press), a volume edited by William Bülow, Helen Frowe, Derek Matravers, and Joshua Lewis Thomas. This collection of original essays provides a range of theoretical perspectives on the destruction and protection of cultural heritage while challenging existing views. The volume also serves as an introduction to the current state of the debate and explores ways of developing the discussion.
More information on the book can be found here.
More information on the research project may be found here.