Events
Workshop on Victor Tadros' To Do, To Die, To Reason Why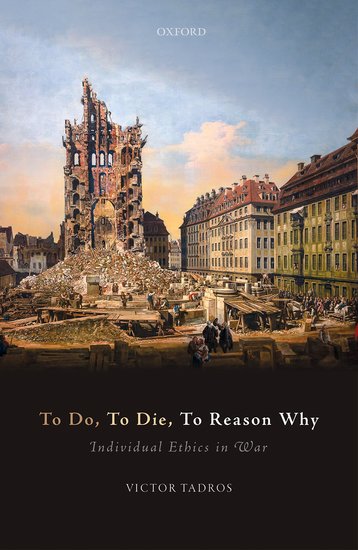 Co-hosted by Princeton University, and co-sponsored by the Society for Applied Philosophy.
Marx Hall, Princeton University
Friday 8th April 2022
Speakers:
Johann Frick (Berkeley)
Colleen Murphy (Illinois)
Anna Stilz (Princeton)
Daniel Viehoff (NYU)
Kit Wellman (Washington St Louis)
This workshop will explore themes from Victor Tadros' new book, To Do, To Die, To Reason Why (OUP). More details, including details of how to register, will be posted shortly.